Fashion Revolution #IMadeYourClothes
From the initial idea to the finished product: we know our supply chain and hold an open door policy with all our suppliers. We want you to ask - who made my clothes?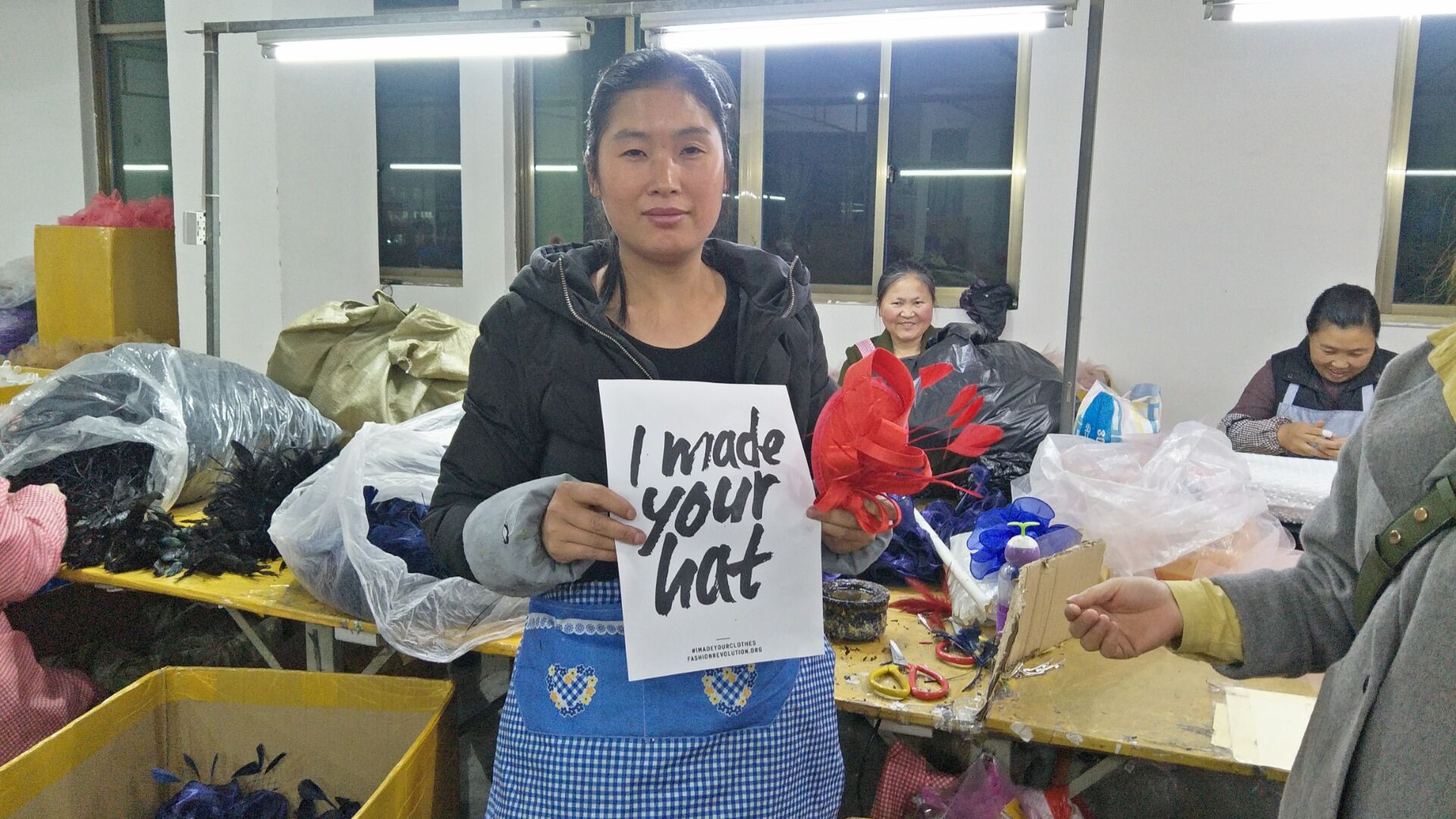 Our fascinators are made by an all-female factory in Northern China
THE LIVING WAGE FOUNDATION:
We're a member of The Living Wage Foundation meaning we recognise that minimum wage isnt enough to live on. We actively pay above the mininimum wage to all of our employees. Learn more HERE.