The Living Wage Foundation for Wales
We're an active member of The Living Wage Foundation meaning we recognise that minimum wage isnt enough to live on. We actively pay above the mininimum wage to all of our employees and contracted staff. You can learn more about The Living Wage Foundation by clicking HERE.
#FashionRevolution Ask: Who made my bag?
As part of our AW20 collection, we teamed up with a small, family-run factory based in Wenzhou City. We asked them specifically to produce our 100% cotton shoppers.
We chose this factory because they resonated with our own ethics on both a personal, and a moral level.
As a company, we strive to give opportunities to independently run, small businesses (like us!) where each employee is treated with respect and is counted as more than just a number.
Meet some of our suppliers! #FashionRevolution
Our agents conduct thorough audits of all of our accredited suppliers who manufacture our accessories. We want you to ask - who made my clothes?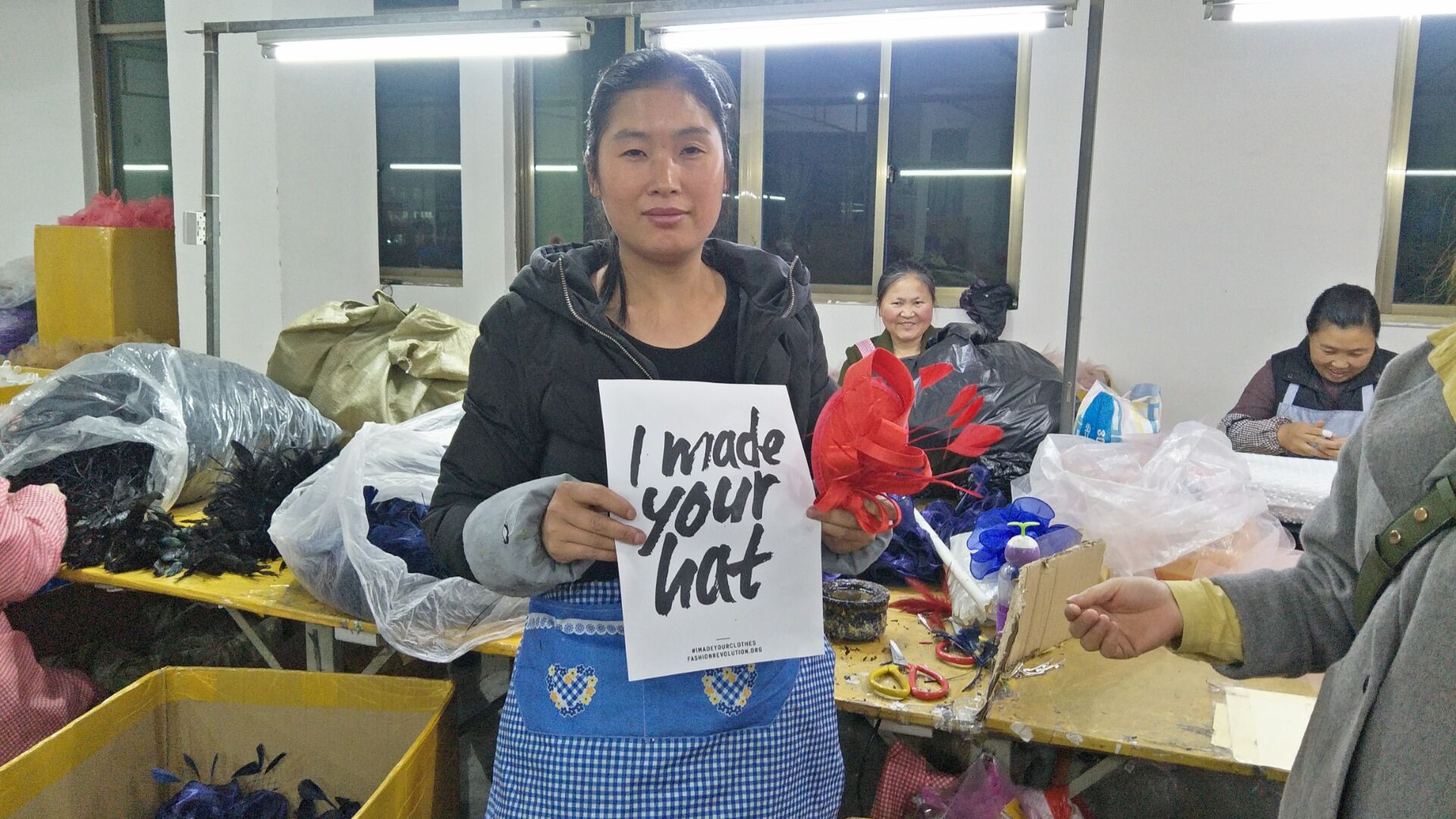 Our SS20 fascinators were made at an all-female factory.
Our packaging is also produced at a majority all-female factory.
...& we finish everything by hand, not to compromise on quality.