The Gold Tone Curb Chain and Quartz Statement Crystal Bracelet features on the "Fashion Mommy's"Blog
Last Christmas we had the pleasure of working with Emma from the wonderful Blog Fashion-Mommy. Emma styled and featured our Rose Quartz Long Length Necklace with Detail, and we loved it! In fact, we loved it so much that we managed to catch up again with Emma this year to chat about what we love the most - crystal jewellery!
In Emma's own words, Emma is a "fan of unusual, exquisite jewellery" so it seemed only natural for us to reconnect again. This time Emma gravitated towards The Gold Tone Curb Chain and Quartz Statement Crystal Bracelet from our current collection. She says it is her "absolutely favourite piece of jewellery at the moment, one that she seems to be wearing every single day"! We couldn't be happier.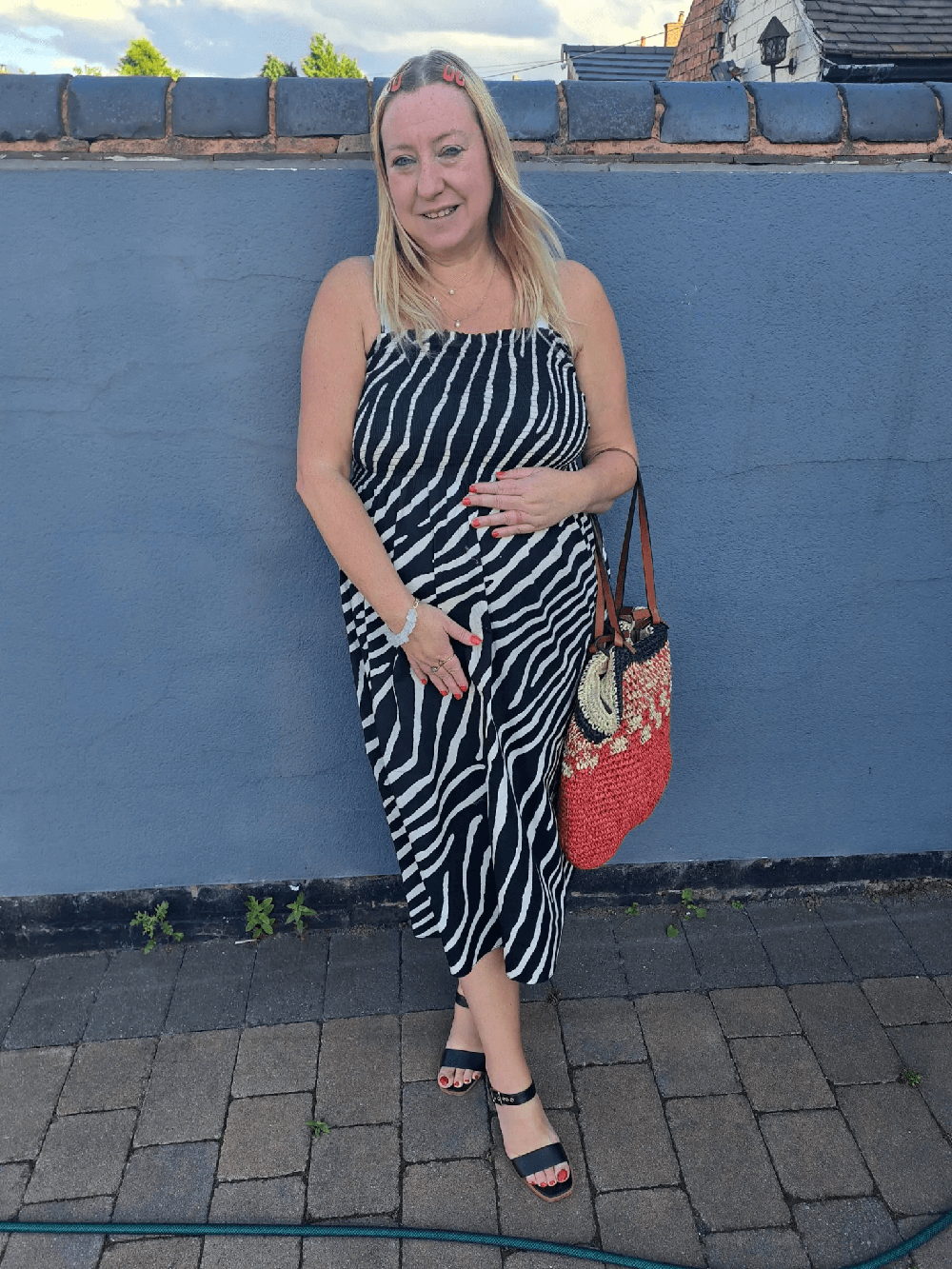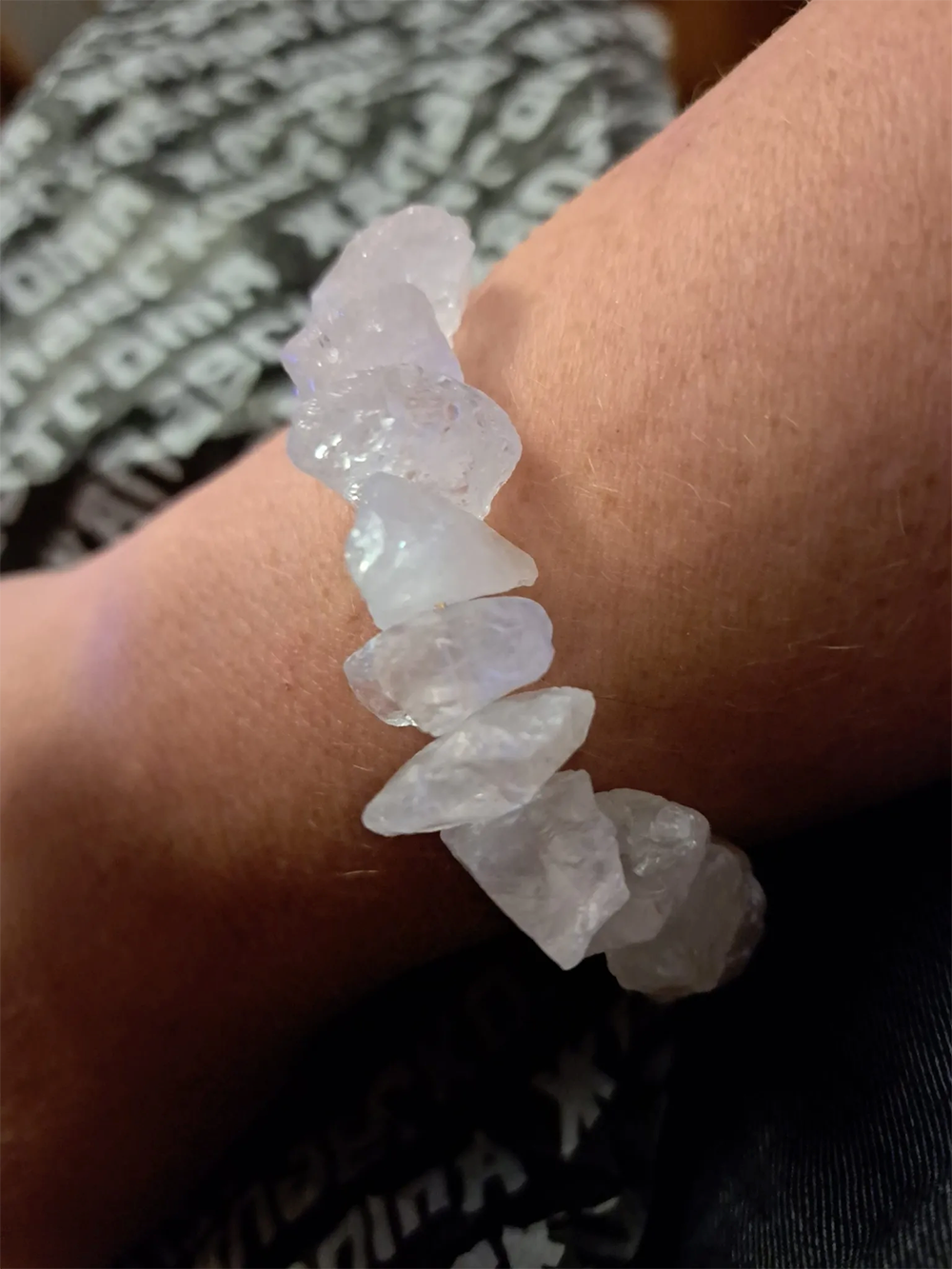 Emma goes on to say that she "Absolutely loves our pieces, the intricate use of semi-precious stones in a range of striking colours that give the jewellery a modern look that catches the eye and scream 'statement piece'. These are designs that work well when worn for an evening out with your most stylish black dress or worn casually with your jeans and tee".
Emma's keen eye for fashion, affirms that this bracelet is reminiscent of the 80s and will appeal to people who love that era. The unique cut of each quartz stone gives this piece an edge over other bracelets in the collection.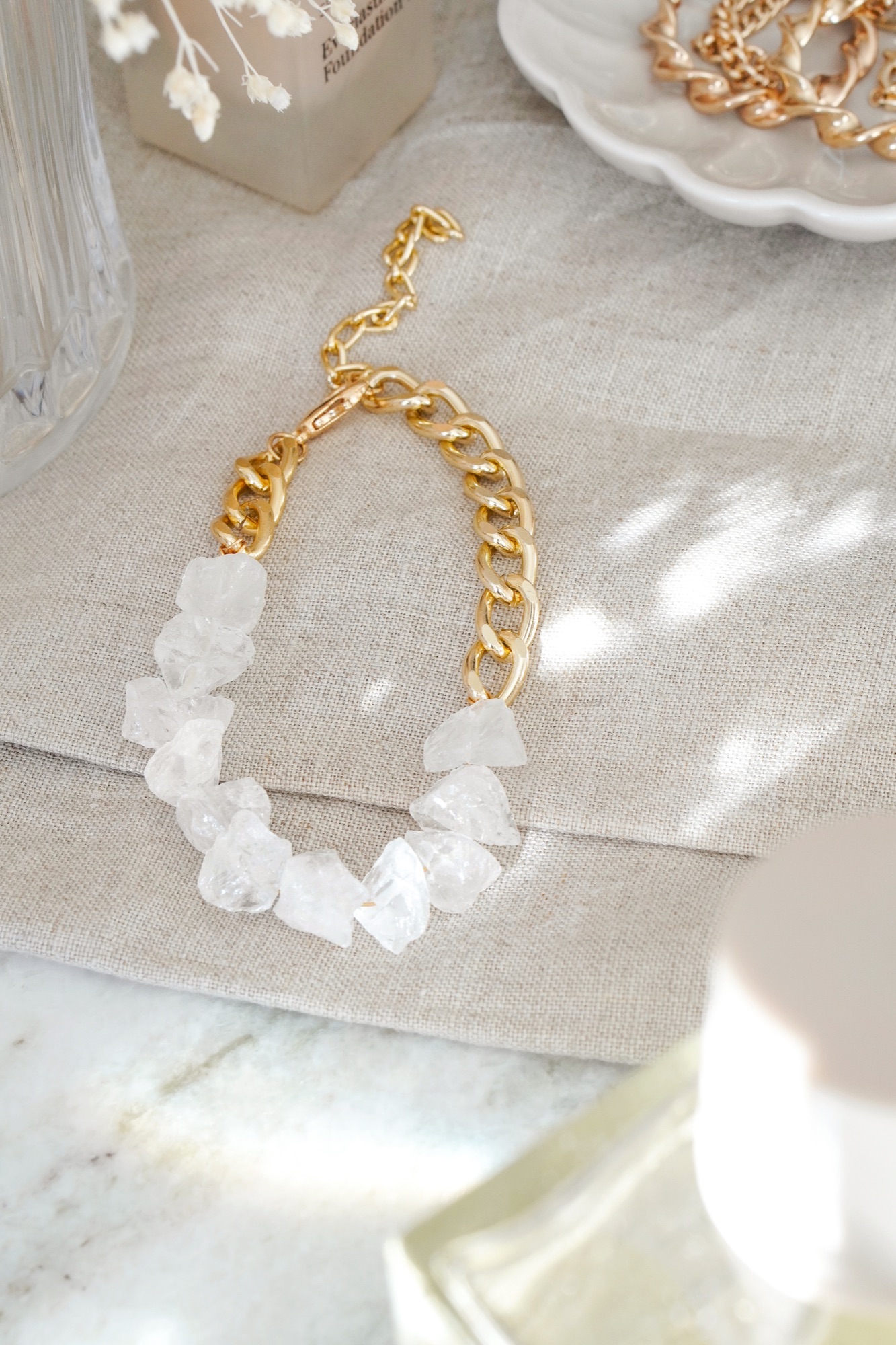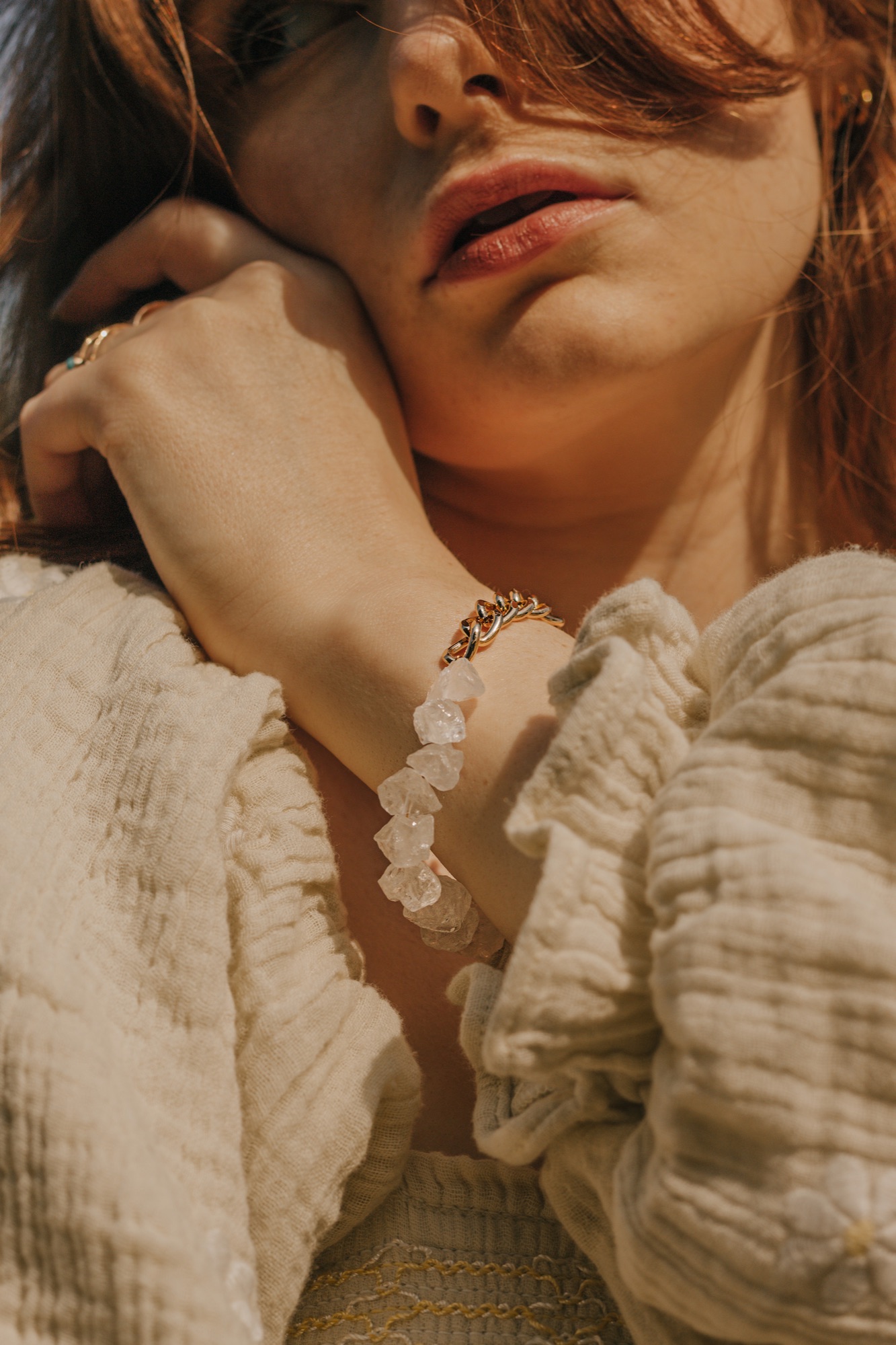 Quartz is a renowned crystal with remarkable healing properties and has garnered attention for its potential to promote overall well-being. Quartz is known for its amplifying capabilities; it is believed to enhance positive energy and clarity while dispelling negativity. Quartz is also thought to balance and align the body's energy and can aid the wearer with emotional healing which leads to spiritual growth.
Choosing quartz for your bracelets is a great option due to its versatile and holistic benefits. When worn close to the skin, the crystal's energy is believed to interact with the body's electromagnetic field (which is pretty cool) as it creates a harmonious balance. When Quartz is used in bracelets, they are easily incorporated into daily wear and can provide a consistent connection to the healing vibrations they possess.
The adaptability of quartz also complements various intentions; for example, clear quartz can amplify the properties of other crystals when combined. There are also many other options of Quartz available, including the popular Rose Quartz, each with its own healing properties. So, whether you're seeking emotional tranquillity, heightened intuition, or a renewed sense of purpose, utilizing quartz to make crystal jewellery, allows for a stylish and very accessible means of harnessing the stones' potential healing properties throughout your day-to-day routine with ease.
Thanks for reading!
Love,
Xander & Co.
Leave a comment on this post
Thank you for for the comment. It will be published once approved.