Fashion revolution 2019 - Who made my clothes? (or in our case, accessories!)
Posted on
I am so excited to be a part of this years #FashionRevolution.
I am an advocator for transparency in fashion. I like to know where the products that I buy are made, by whom and more importantly, under what conditions.
I have been working with my Chinese agent, Juan Juan for the best part of 5 years now. She is my right-hand woman and the direct contact between the factories and I. She not only translates for me from English to Chinese, she assists with the development of all styles that I run for the brand and more importantly, she also undertakes all factory visits and signs off the inspections to make sure that everything is above board, ensuring they adhere to our strict standards.

I have never liked the idea of a faceless organisation. Personally, I think the CEO should know the work involved at every step in the rung of the ladder. The CEO might not know your name personally, but I think it is their job to at least have an idea of the type of working life you lead at their company. According to me, it's their duty to know so.
I believe an honest days work should be paid fairly and rightfully.
In the beginning of 2018, I signed my company "Xander Kostroma Fashion Ltd" to become a member of the Living Wage Foundation.
The Living Wage Foundation is a UK organisation that calculates the true cost of living in the UK. To date, more than 4700 UK Employers have signed up to the organisation whereby we agree to pay above National Minimum wage to all of our employees, subcontractors and everyone else in between that we deal with. We recognise that Minimum Wage simply isn't enough to live comfortably off, so we volunteer to pay The Living Wage as decided by the Living Wage Foundation.
The current National Minimum wage in the UK is set at £7.83 whereas the Living Wage has been calculated at £9/hour (or £10.55 if living in London) in order to live comfortably. As an employer, we pay slightly more than the Living Wage at £9.15/hr and I am very proud of this.
Since starting Emi Jewellery back in 2009, transparency was always number one on my agenda. As part of my new collection for this year and under my own name, Xander Kostroma, it was important to be a part of this years #FashionRevolution.

First things first, my fascinators are made in China. Now, a lot of negative connotations are still associated with China, but over the last 10 years, China has developed tremendously whereby new policies concerning: human health, animal welfare and the well being of the planet have been put in place by the Chinese Government.
One of the biggest game changes in China towards the end of last year was when the Chinese Government set about closing down tens of thousands of factories that didn't conform to the new environmental policies that had been enforced. It was reported that around 40% of all factories were in fact closed down under these new strict rules. Closures were felt throughout all regions of China.
The factory that produces our fascinators employs an all female workforce. The workers are paid a fair wage and they work in a safe environment. The factory is also outside audited and it meets all health and safety requirements needed in order to ensure the workers have a safe and comfortable place to work in.

The Fashion Revolution movement is amazing because it helps to connect many like minded individuals and business together. It's created a demand for knowledge from the general public which I think is unbelievable and it's helping to spread awareness.
When I first started my brand, there were just a small handful of sustainable brands out there that held the same or similar core business values as myself. One of the ethical fashion leaders, and a brand that I have always looked up to is People Tree. The path that Safia Minney has paved is simply outstanding. As a small business owner, I am forever looking to her for inspiration when it comes to my own label. Without brands like People Tree who set the bar when it comes to transparency and organisations like Fashion Revolution that complete all the pieces, none of this could be possible.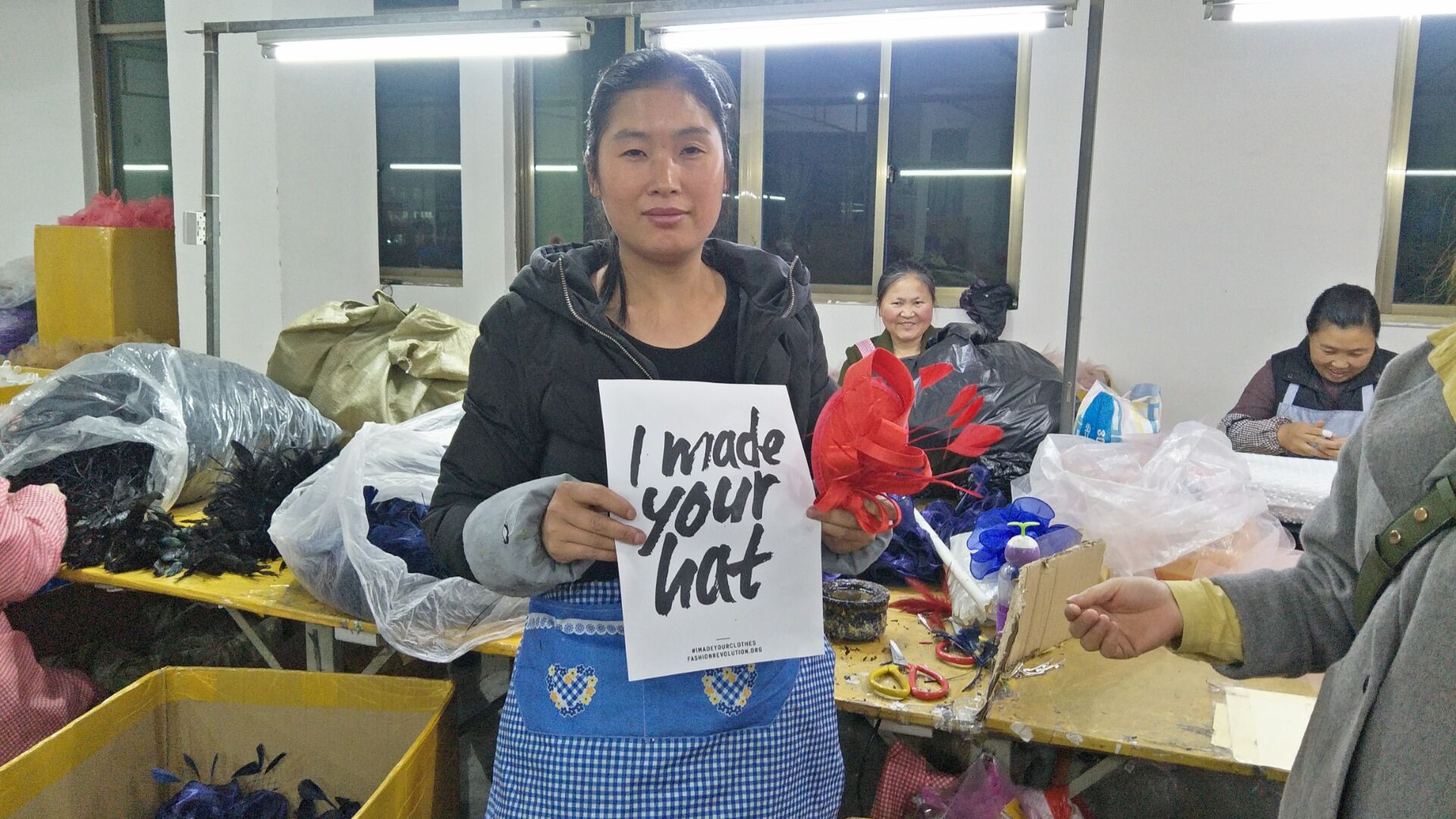 Since the collapse of the Rana Plaza on the 24th April 2013 where 1138 were killed & many more injured, there has been a drastic shift in public awareness demanding to know, where our product comes from. As we move into an age of spiritual awakening, it's only natural that as a species we're becoming more aware. We're waking up, tasking a stance against organisations that profit off the health of human beings. All it takes is for you to ask a simple question: "who made my clothes?"
If the company can't tell you who that person is and what are their conditions of work, then I would ask myself if that item and that company really worth it?
Thanks for reading. Your support is appreciated so much! You can check out the full range of fascinators in our online shop.
~Xander Kostroma.